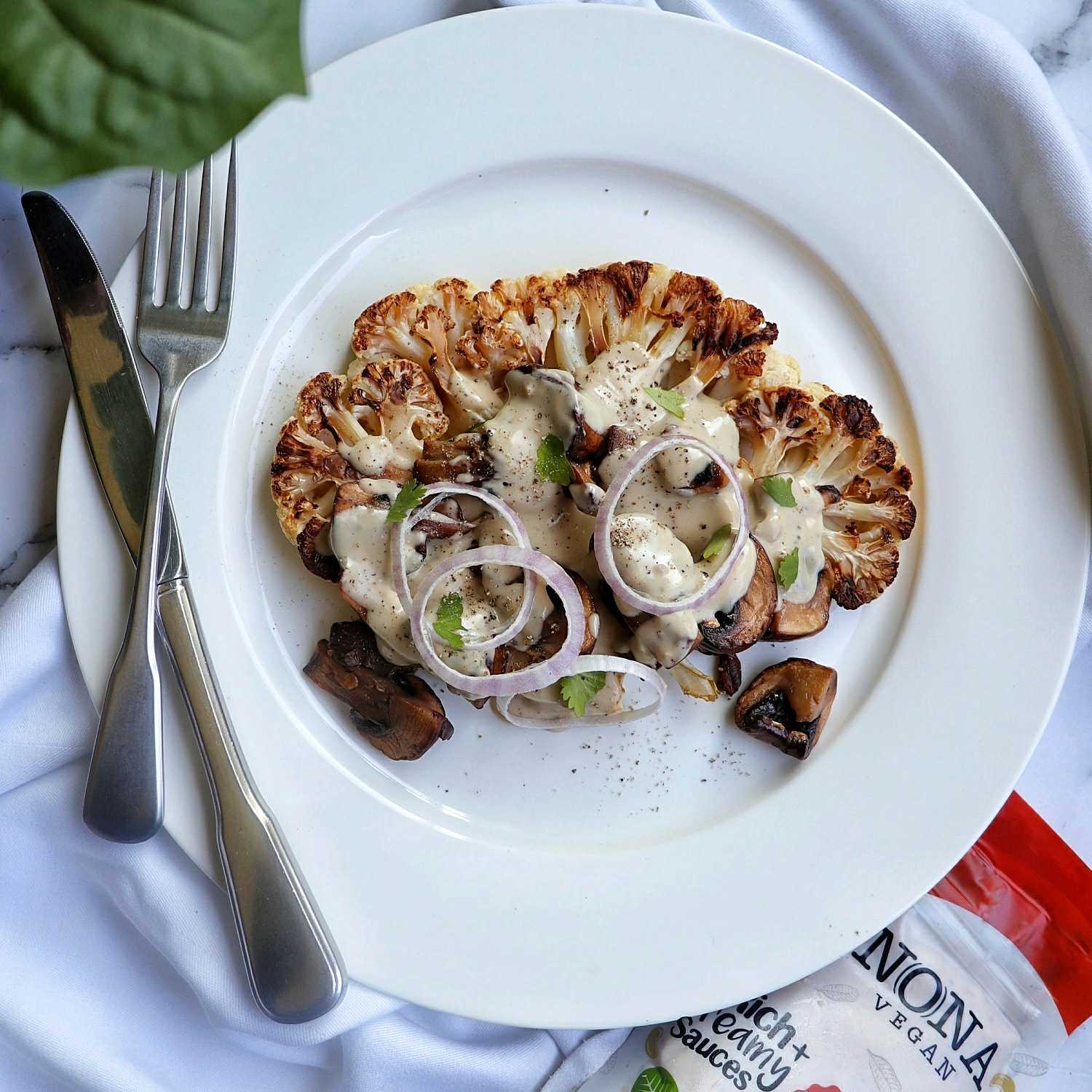 NONA'S EASY RISOTTO
Total time: 45 minutes (mostly hands-off!)
Ingredients
Cauliflower
Chopped mushrooms
Purple onion or scallions
Fresh herbs of choice
Method:
Slice cauliflower into large chunks (steaks). 
Lightly brush steaks with oil and salt. 
Bake in the oven at 400F for 30-40 minutes, until golden brown. Flip steaks halfway through cooking. 
While the cauliflower is baking, heat up a pan over medium-high heat. Add the mushrooms and cook until they're golden brown and tender. 
Warm NONA CARBONARA-STYLE SAUCE in a pot.
Top your cooked Cauliflower Steak with the hot NONA CARBONARA-STYLE SAUCE, mushrooms, onion, and any herbs of choice. 
Buon Appetito! Enjoy your meal!