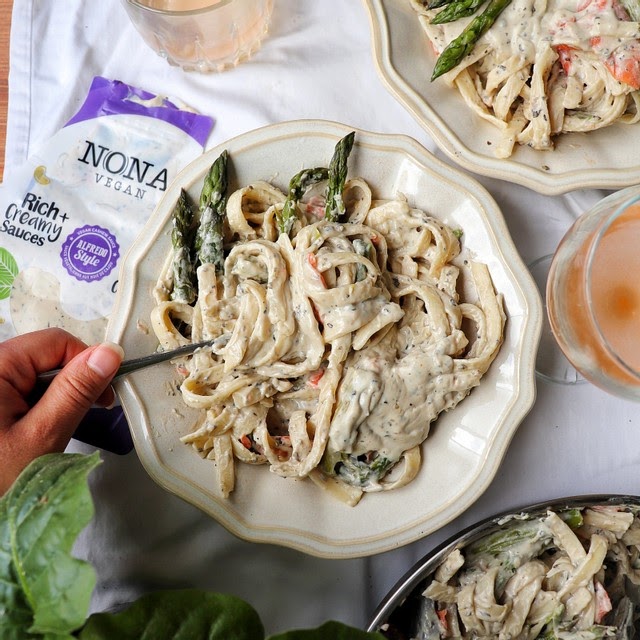 NONA'S EASY FETTUCCINE ALFREDO
Here's an easy-peasy recipe for dinner tonight!
Total time: 15 minutes
Ingredients
Fettuccine noodles
Seasonal veggies of choice
Method:
Boil fettuccine noodles
In a pot, warm up NONA ALFREDO-STYLE SAUCE*
Toss together the sauce and noodles, along with your veggies. (We used roasted asparagus, and added in some smoked carrot for 'seafood' vibes.)
Buon Appetito! Enjoy your meal.
Tips and tricks!

* Don't forget to salt your water! We use 1 tbsp salt for every 1 lbs of pasta.
** You can also warm up NONA sauce in the microwave if necessary. Start with 30 seconds, and repeat as needed until the sauce is hot, stirring well between each time.