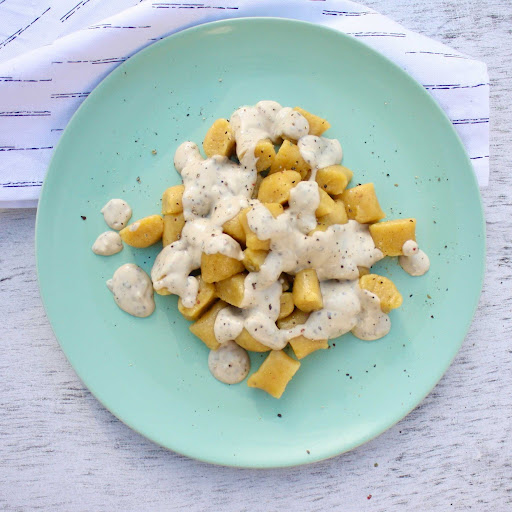 NONA'S PUMPKIN GNOCCHI
Total time: 1 hour (40 minutes for roasting!)
Ingredients
Method
Wash and clean out pumpkin. Save the seeds to roast into a tasty snack later. (Try these recipes!)
Bake at 400° for 20 minutes each side, then cool and peel.
Mash pumpkin, then mix with potato flour and flour, olive oil, nutmeg, salt and cayenne pepper
Divide the dough up by handful (approx 8-10 sections) and roll out to 1/2 – 3/4″ thick logs, then cut into 1/2 – 3/4″ pieces
Boil the gnocchi 2-3 minutes in salted water.
Top the cooked gnocchi with warm NONA sauce.
Buon Appetito! Enjoy your meal.