Alfredo-Style is the first member of the NONA vegan family, and originated in the kitchen of Kailey's kooky Italian mama many years ago.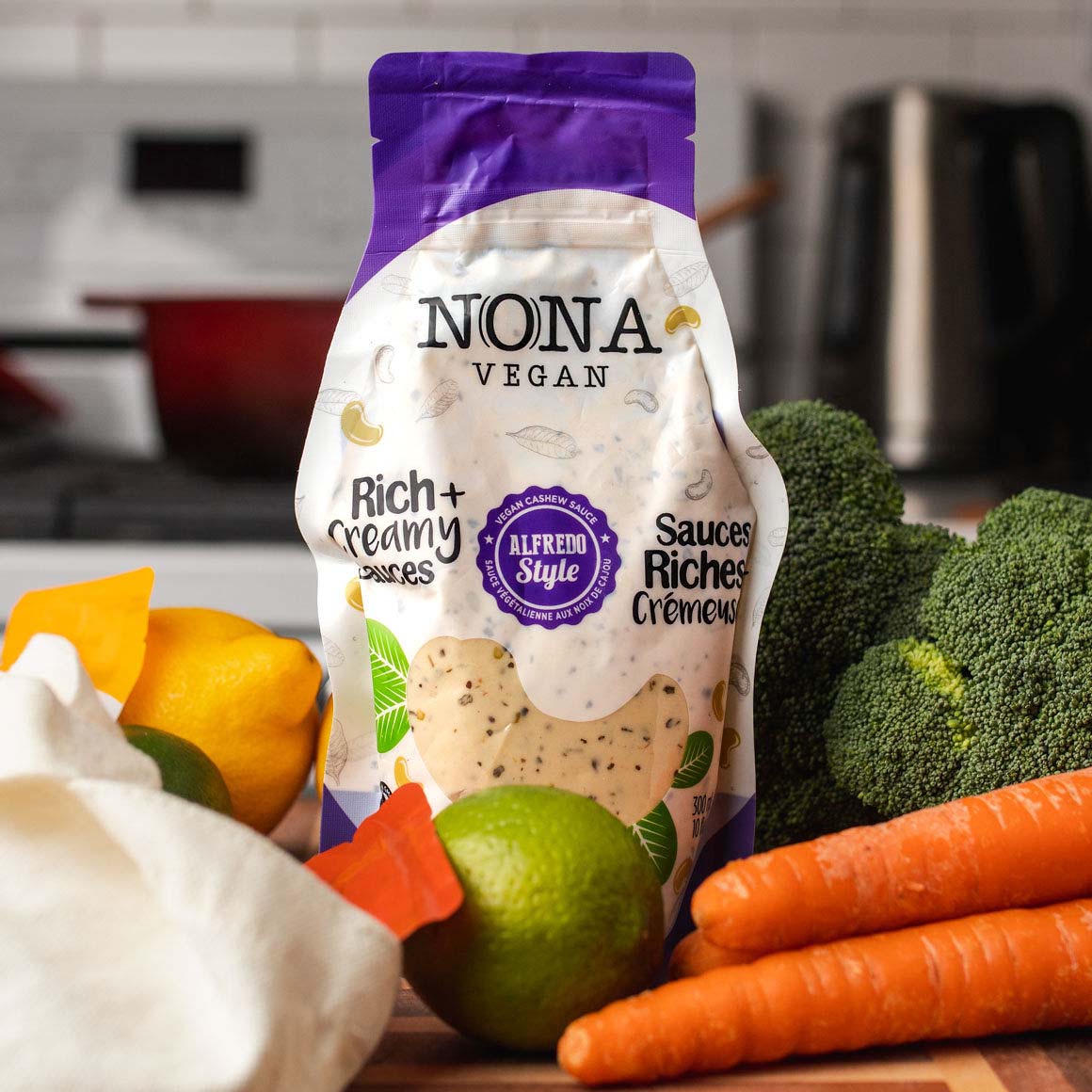 With its savoury herbed flavour, this delicious vegan alfredo sauce is an instant crowd pleaser and comfort food favourite. Pour it over pasta, veggies or protein, or even throw in some spinach and make a dip! Pair it with a night in your jammies, snuggled up on your couch, watching your favourite movie. Alfredo-Style will always hold a special place in our hearts, and we hope it holds a special place in your belly too.
Water, cashews, sunflower seed oil, arrowroot powder, basil, onion powder, garlic powder, oregano, sea salt, ascorbic acid (Vitamin C), xanthan gum.
CONTAINS NUTS. Produced in a facility that also uses corn, soy and other nuts. Always refrigerate.
"Love this cashew based alfredo sauce. It's creamy, garlicky and herby for a rich fettuccine experience to enjoy in a big bowl on the couch in your jammies, as Nona intended. 👵🏻"