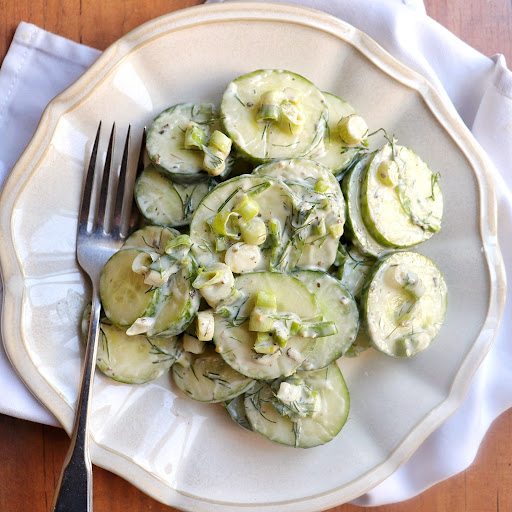 NONA'S CREAMY CUCUMBER SALAD
Total time: 10 minutes
Ingredients
Cucumbers (sliced, and peeled if desired)
Green onion
Fresh dill
Vinegar*
Freshly ground black pepper
Method
Place all the ingredients into a bowl. Mix until well coated.
Buon Appetito! Enjoy your meal!
Tips and Tricks
* We generally use a 3/1 ratio! 3 parts NONA sauce to 1 part vinegar. (Ex: 3 tbsp NONA sauce and 1 tbsp vinegar). Try it and adjust to your taste. 
** Serve this salad immediately! The salt from the sauce will cause the cucumbers to release liquid as time goes on. It'll still be tasty, but slightly more wet.