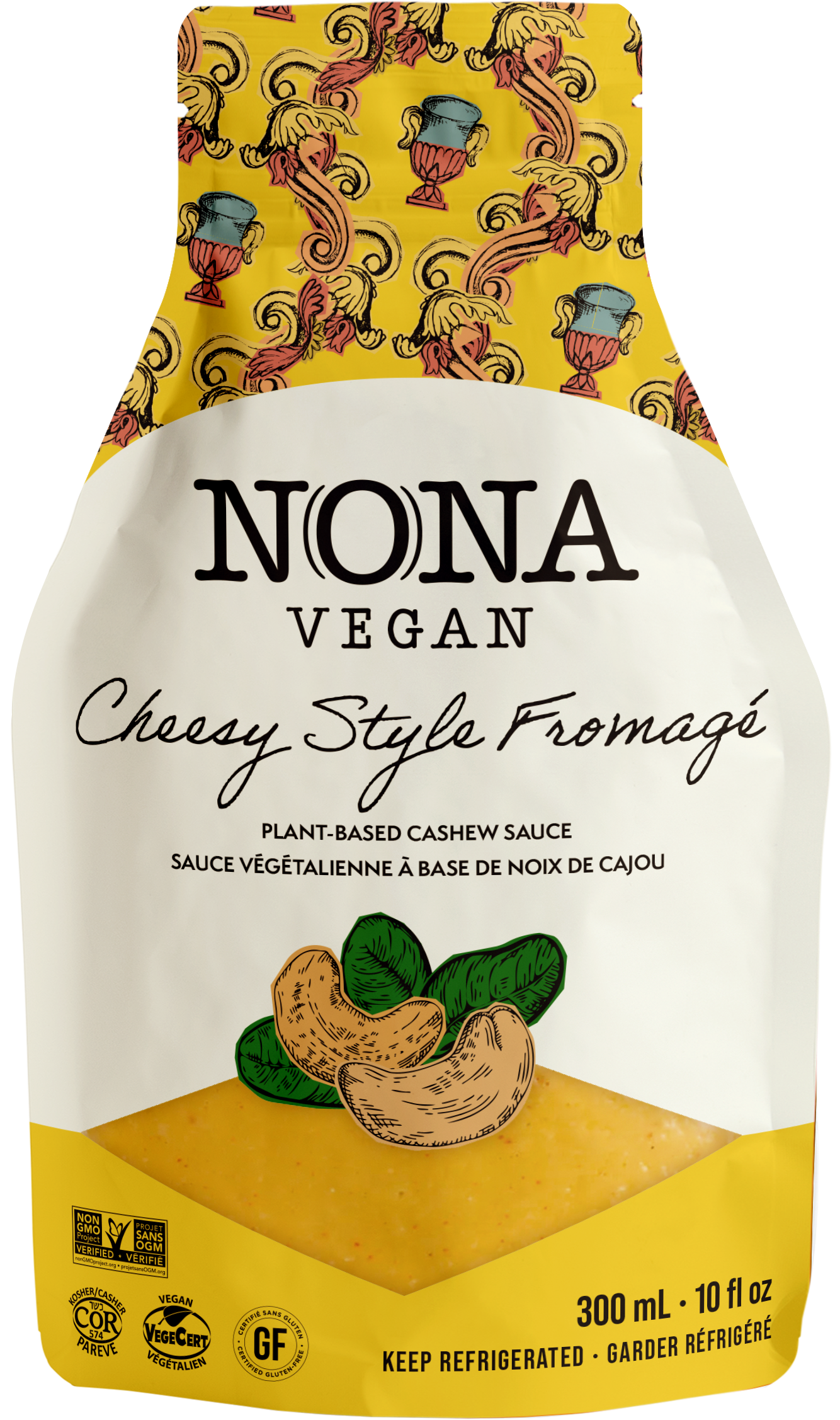 You say cheese, we say formaggio (minus the dairy). This sauce is a dreamy blend of cashew cream and tangy cheesy flavour. Drizzle (or indulge) on macaroni, nachos, veggies and pizza. Always a hit with little bambinos, so stock up.
Vegan Ingredients: water, concentrated carrot juice, cashews, sunflower seed oil, arrowroot powder, onion powder, garlic powder, nutritional yeast, sea salt, apple cider vinegar, paprika, xanthan gum.
CONTAINS NUTS. Produced in a facility that also uses corn, soy and other nuts. Always refrigerate.
"Ok NonaVegan this cheesy style sauce was awesome… We totally would recommend this sauce. And that is the first cheesy style sauce we have ever wanted to endorse. Not only did hubby sprout and I enjoy it but somehow you managed to make a fan out of little sprout. Which is NO easy task!"