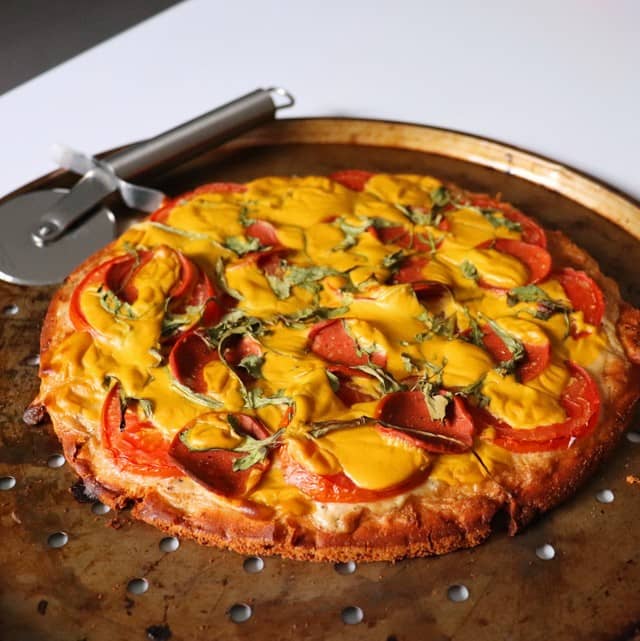 NONA'S PEPPERONI PIZZA
Ingredients
Your favourite pizza crust
Tomato sauce
Your favourite toppings
Method
Make or purchase your favourite pizza crust.
Cover the crust with a layer of tomato sauce.
Add toppings of your choice (we used vegan pepperoni and arugula)
Drizzle NONA CHEESY-STYLE SAUCE on top of the toppings
Bake as per your crust instructions & enjoy!
Buon Appetito!
Tips and Tricks
*NONA ALFREDO-STYLE and CARBONARA-STYLE make excellent crust dipping sauces.