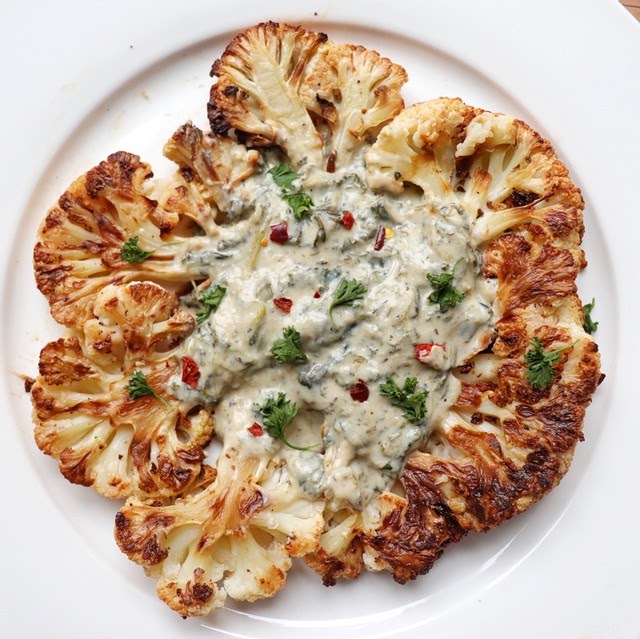 NONA'S ALFREDO CAULIFLOWER 'STEAK'
Total time: 50 minutes (mostly hands off!)
Ingredients
1 head of cauliflower
1 pouch NONA ALFREDO-STYLE SAUCE
A few handfuls of spinach
Parsley and chilli flakes (optional, for garnish)
Method
1. Slice cauliflower into large chunks (steaks). 
2. Lightly brush steaks with oil and salt. 
3. Bake in the oven at 400F for 30-40 minutes, until golden brown. Flip steaks halfway through. 
4. Warm NONA ALFREDO-STYLE SAUCE in a pot with a few handfuls of spinach, until heated through. 
5. Top your Cauliflower Steak with the Alfredo mixture, garnishing with parsley and chili flakes if desired. 
6. DEVOUR! Buon Appetito!
Tips and Tricks
*Put two cauliflower steaks together to create a "Cauliflower star" with NONA in the middle. Great if you're wanting an impressive looking meal!