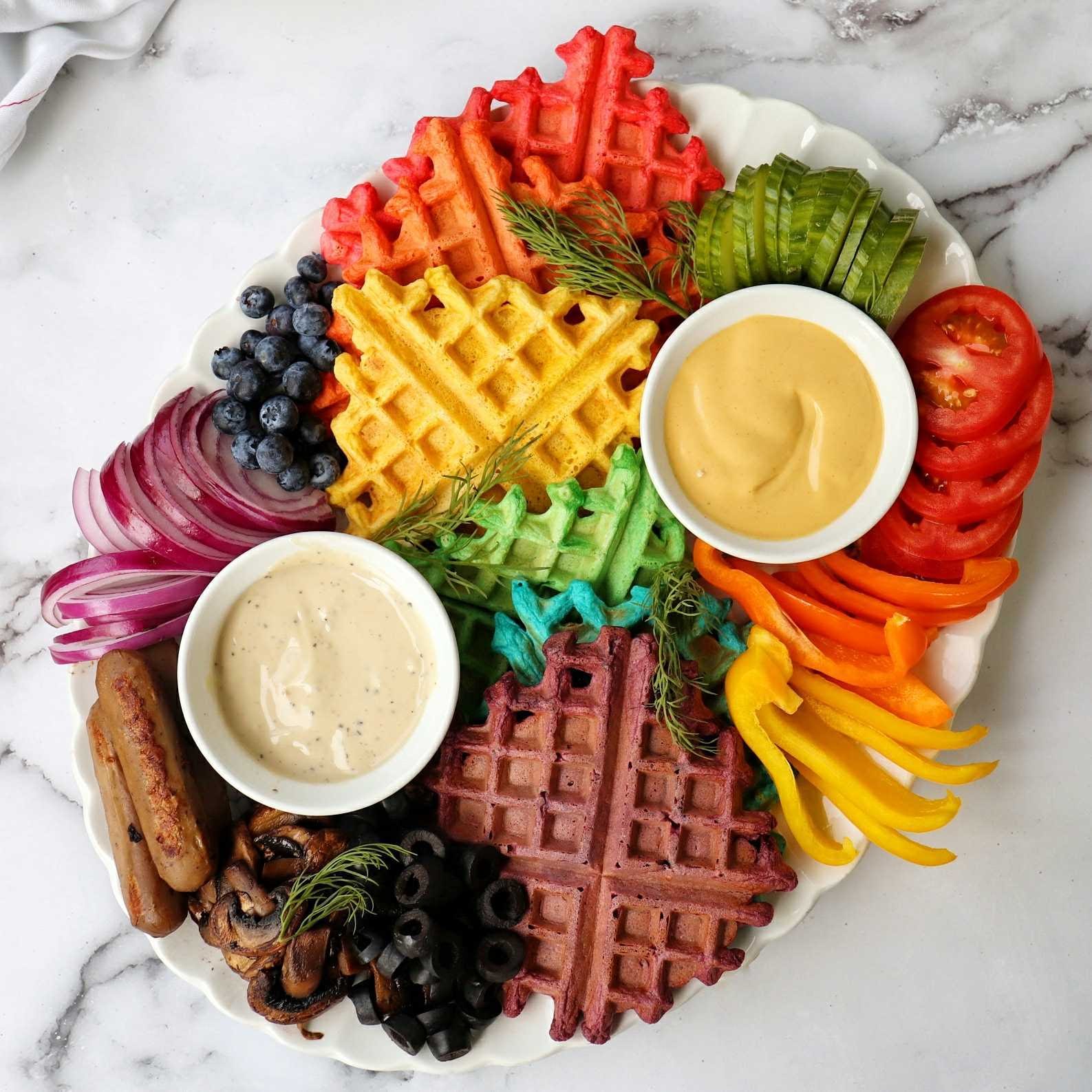 NONA'S WAFFLE BOARD
Total time: 30 minutes
Ingredients
NONA's Gluten-free Cheesy Waffle Stack! (link to recipe here)
Sliced tomatoes
Sliced cucumber
Yellow+orange pepper
Fresh blueberries
Thinly sliced purple onion
Sauteed mushrooms
Black olives
Vegan breakfast sausage
Fresh Dill
Other toppings of choice: black pepper, avocado, etc!
Wanna make the waffle board into a full brunch board? Try adding one of these favourites:
NONA's Biscuits and Carbonara Mushroom Gravy (link to recipe here)
NONA's Cheesy Scones (link to recipe here)
NONA's Spinach Alfredo Galette  (link to recipe here)
Method
Make a double (or triple) batch of NONA's Gluten Free Cheesy Waffle Stack! If you like, add food colour to make each waffle a rainbow colour. 
Warm up your NONA sauces and place them into small ramekins or bowls.
Place waffles and all other ingredients onto a large serving board. 
Buon Appetito! Enjoy your meal!
Tips and tricks
* Have fun with the toppings! To keep the rainbow effect, make sure you have colours that match the pride flag rainbow.
**Most of this can be prepped ahead of time and kept in your fridge until needed! Slice all your veggies in advance, pre-saute the mushrooms, and then you only need to make waffles and warm up your NONA sauce to serve!