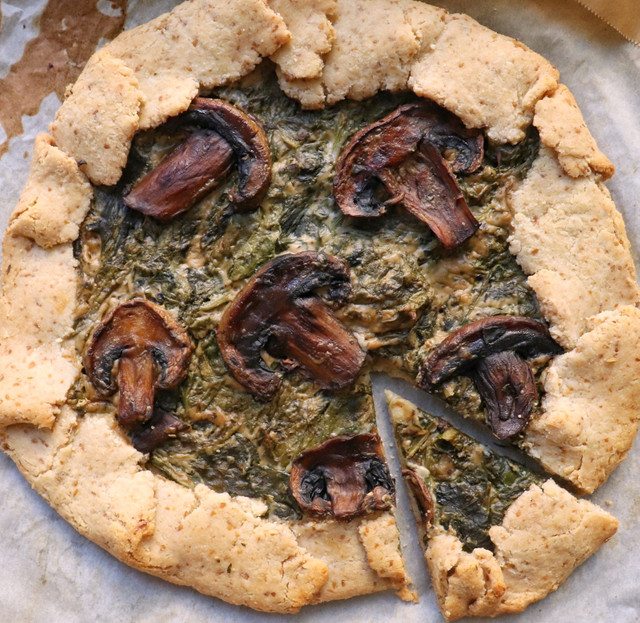 NONA'S SPINACH ALFREDO GALETTE
Preheat oven to 400F. 
Lay out your pastry crust on a pan. We used this gf almond flour crust.
Mix cooked spinach and mushrooms with NONA ALFREDO-STYLE SAUCE. No need to warm up the sauce beforehand!
Spread spinach evenly onto the galette, leaving an inch open on the sides. Fold over the edges of the galette.
Bake in the oven for 15-25 minutes, until crust is golden brown.
Let rest for 5 minutes before slicing. Then, DEVOUR!!