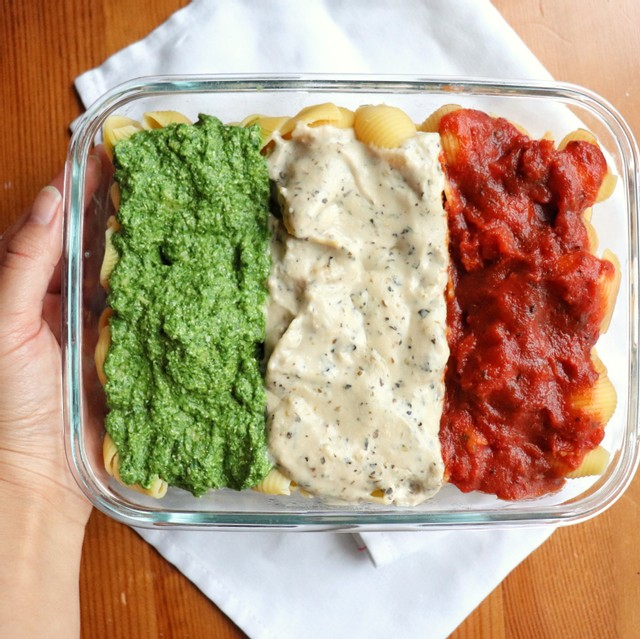 Here's one for the homeland! A great and delicious pasta that doesn't make you choose: why have one sauce when you can have three?
NONA'S ITALIAN FLAG PASTA
Total time: 20 minutes
Ingredients
Pasta of choice (Chickpea, Keto, Regular, etc)
Plant-based Pesto
Tomato sauce
Method
Boil pasta according to its instructions
Heat up NONA Alfredo sauce and the Tomato sauce in separate pots.
Place pasta in desired serving bowl and top with a line of each sauce (Pesto, Alfredo, and then Tomato sauce).
Enjoy! Buon Appetito!