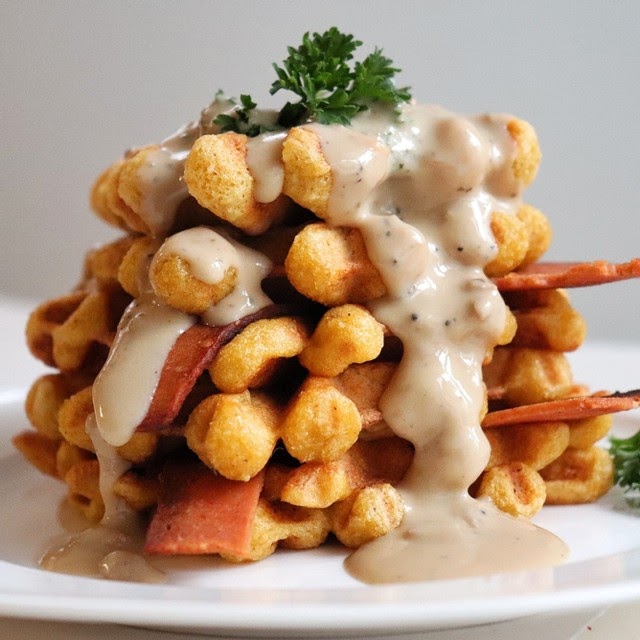 NONA'S GLUTEN-FREE CHEESY WAFFLE STACK (CHAFFLES)
For our keto/paleo friends, or anyone who prefers savoury over sweet. These waffles are different from your classic light and fluffy sweet treat – they are chewy, crispy, stretchy, and so delicious.
Total time: 25 minutes
Ingredients
Chaffle batter:⁠
Topping ideas:
Method:
1. Mix all batter ingredients in a bowl. ⁠
2. Cook batter in waffle maker until golden brown. ⁠
3. Add toppings and a generous drizzle of NONA CARBONARA-STYLE SAUCE. 
4. Buon Appetito!
Tips and Tricks:
This recipes makes 4 small waffles, so double it as needed!
Try these cheesy waffles plain – they're tasty, chewy, stretchy, and delicious.