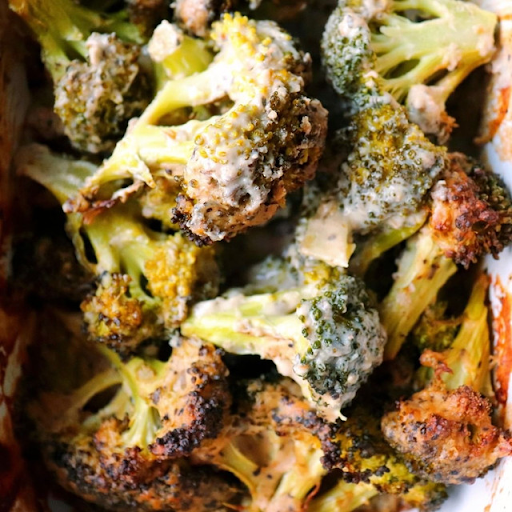 This recipe is a staff favourite. We used to make it for food festivals and everyone LOVED it. Serve it with a vegan protein for a tasty and healthy meal!
NONA'S ALFREDO BAKED BROCCOLI
Total time: 40 minutes
Ingredients
Method
Preheat oven to 350F
Wash and chop broccoli into florets
Place in a small casserole dish and cover with the NONA ALFREDO-STYLE SAUCE, mixing to incorporate. 
Cover the casserole dish in tin foil and bake for 20 minutes.
Remove the tin foil and continue baking for 10 minutes, or until the broccoli is cooked and top is golden brown.
Let cool for 5 minutes before digging in!
Buon Appetito!