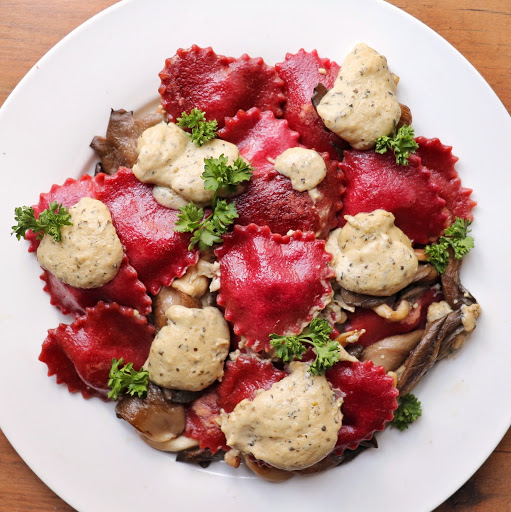 Love is in the air with NONA + Nonno (that means grandma and grandpa in italian!). Treat yourself (or your favourite person) to some love + care with this delicious, quick + easy meal.
NONA'S ALFREDO RAVIOLI PASTA
Total time: 20 minutes
Ingredients
Plant based Ravioli (we used Nonno's Pasta)
Mushrooms
Fresh Parsley (optional)
Method
Saute mushrooms in a pan until golden brown.
At the same time, cook ravioli to its written instructions.
Once mushrooms are finished cooking, add NONA ALFREDO-STYLE SAUCE and stir until heated through. 
Place cooked ravioli in a serving dish and top with the warm mushroom Alfredo mixture. 
Garnish with fresh parsley and enjoy! Buon Appetito!